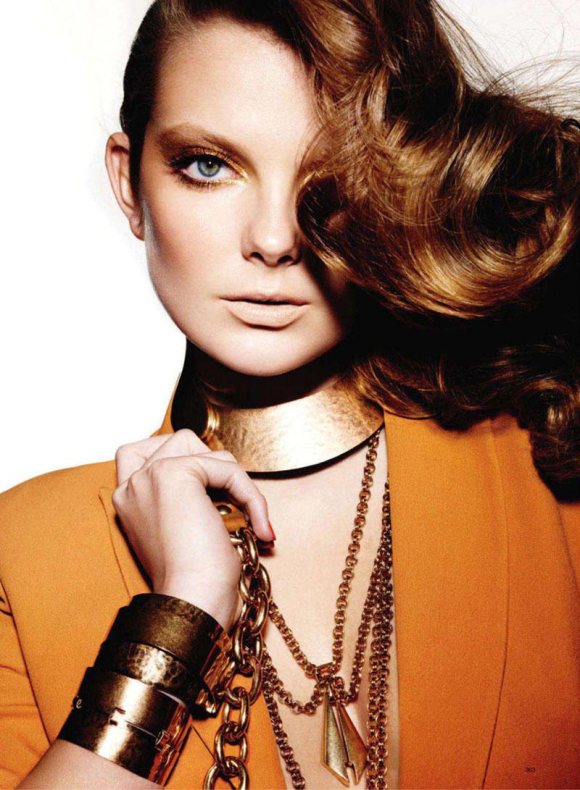 How many of you knew that GOLD is fashionable this season? Well it is.
Gold is the color of wealth and prosperity. The Royal Color.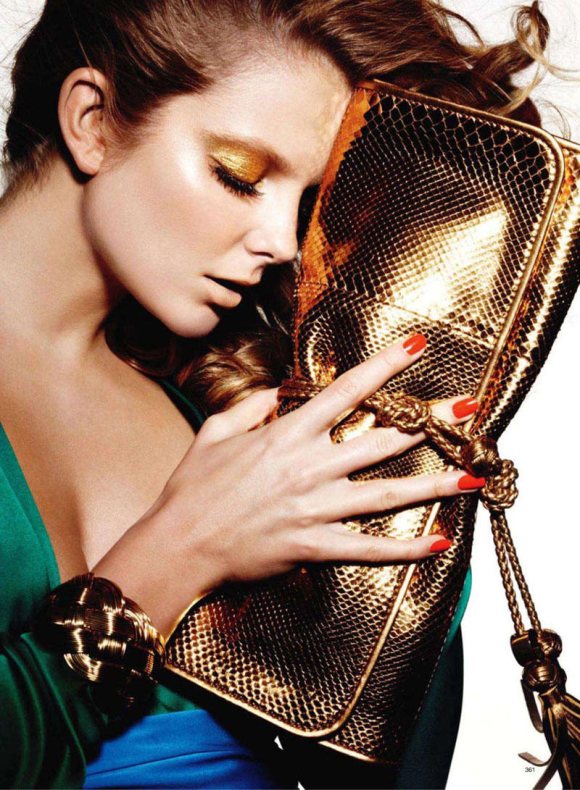 Pick from your wardrobe the most simple clothes. Make a humble outfit. And make it special using a golden piece. You may either choose a golden necklace, ring, bracelet, earrings, or even shoes. If you are not afraid of anything, take the lead and put on a golden dress. Anyways, you'll be trendy this season if your wear gold.
Another advantage of choosing golden accesories for completing the outfit consists in the fact that gold will make your apparel look more expensive, even if it's simple at all. You will look more self-confident, richer and more powerful among your entourage.
Regarding me, I was inspired to chose wearing gold this season because I'm a great admirer of greek culture concerning dress style. I adore the white dresses with pieces of gold and golden jewerllery and sandals alike of the Ancient Greece beauties.
Make your imagination work limitless and combine your clothes with gold to be chic and fabulous this summer. There is only one RULE! The most important one! Remember: do not overdo!!! 'Cause you know: less is more!
They say that diamonds are girls' best friends. Make gold your chicest boyfriend this summer!